Moving Company Here in Holliday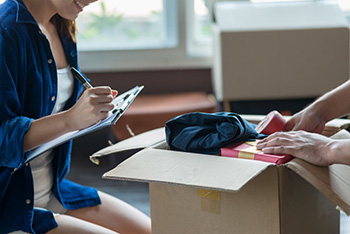 No move is the same as another, regardless of how many times you do it. There are quite a few things that are identical, for sure. But if you spend more time in one house, you accrue more and more items. This might mean that you'll need some help moving. Fortunately for you, you've run into us here at A-1 Freeman Moving Group. Every member of our team understands the details of carrying out a residential move permitting us to effectively handle whatever comes our way.
If you're searching for a moving company here in Holliday, look no further. We have devoted staff who will take an in-depth look at your needs and map out a full-service, professional moving plan. With our direction, what might seem like an insurmountable challenge will quickly be reduced to a manageable task.
A-1 Freeman Moving Group can assist you with a whole selection of moving services ranging from local moves to long-distance moves. We provide packing services, packing materials, online shipment tracking, protection for your floors & furniture, installation & assembly services, storage options, and, of course, 24-hour customer support. Pretty much whatever your move needs, we can help you with it.
Be sure that you're teaming up with only the top moving company here in Holliday. Get a free quote today by filling out our simple form. We'll be able then to provide you with an accurate estimate on what it will take to get you and your stuff from one spot to the next. If you have any questions about anything, please feel free to call us today.
Request a free quote