Professional Corporate Relocation Services available in Wichita Falls
Our Dedicated Wichita Falls Corporate Relocation Services Can Meet The Needs of Any Customer, No Matter The Size or Distance of The Move.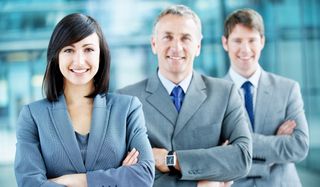 Let us do what we're known for doing and devise a corporate relocation plan that's perfectly suited for the needs of your company and your employees. We'll make it work for you, whether you're moving across town, across the country, or across international boundaries. The helps we offer run from the most essential relocation services, to installation, to
records management
and everything in between. Lots of corporate clients turn to us for employee relocation and real-estate assistance. Besides that, we regularly take care of logistics shipments – moving those singular high-value pieces for which only the safest, most timely transport can be tolerated. You can be sure that all of us at A-1 Freeman Moving Group are united in providing you and your staff with an amazingly convenient corporate relocation experience – an experience that minimizes your downtime.
Key Corporate Relocation Services
If you'd like to know more about what our premier, full-service movers can do for your Wichita Falls corporate relocation, call A-1 Freeman Moving Group today or ...
Request a free quote