Thoughts for Moving in the Summer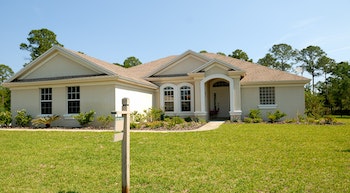 By Julie DeLong, A-1 Freeman Moving Group
No matter what time of year, moving is stressful. However
moving to Wichita Falls
in the summer months can incorporate distinctive factors and also challenges. Make sure you're ready for a summer move and all the difficulties that are included with it by reading on…
Try to Enjoy the Summer
The summertime is the ultimate time to be out in the open, taking pleasure in the weather as well as the numerous summertime activities. The last place the majority of people would like to be on a nice summer evening is indoors packing their stuff for an impending move. So, take the time now to come up with a timetable which includes time for both packing as well as summer time activities. Simply by balancing your moving responsibilities with a few fun summertime activities, you'll still get to relish the season. And, if you have kids, make an effort to get them involved in activities in both your new and old area, especially in case you are moving halfway through the summer months.
If you're moving a long distance, try to time the move to allow you to have some good times in the process. After the professional movers in Wichita Falls have packed up your old house and are heading to your new house along with your belongings, spend some time to play tourist, presuming the delivery plan permits it. You could have time for a complete vacation or at the very least a few day trips along the way, yet either way, you'll have a good break just before needing to worry about unpacking and settling into your new home and town.
Plan Ahead & Have a Contingency Plan
Summertime is peak moving time, particularly for long-distance moves, so do not delay in calling a professional mover in Wichita Falls. The further out you book, the greater your chances will be to receive the dates that you might want. And understand that a last-minute change on your side, like a change in the closing time on your new residence, could cause a big delay, because the moving company in Wichita Falls will have to rearrange their whole plan to fit your new dates. So, you might end up having to wait for a truck and driver to be available.
Having a backup plan is advisable. Moving in the course of peak season suggests that almost all trucks are generally at capacity. Whilst moving companies try everything that they can to make sure that schedules are met, sometimes setbacks can take place. Be certain that items which you can't do without, including medicines and your different chargers, are with you and not loaded away in the moving truck. Perhaps bring a few extra sets of clothes with you, just in case, and be ready to go out to a dollar store and purchase a few low cost plates and utensils, if needed.
Yes, It's Sizzling
Moving in the summer months is likely to be hot. Make certain that the items that you are sending on the moving truck can tolerate the heat for the period of time that it will take to get the belongings from your old home to your new home. Anything that can melt, such as candles or records, really should go in your air-conditioned vehicle. Furthermore, it's not a good idea to send anything that is damp in the moving truck. These belongings may mold and make a health risk.
Lastly, it's essential to look after yourself and your family when moving in the summer months. Remain hydrated by taking frequent water breaks as well as use sun block or perhaps avoid the sun whenever possible. The last thing that you want will be to have to take a trip to the area ER because you got overheated when moving your belongings while in the sizzling sun.
Yet, fear not, even though a summer time move can be tough, you'll eventually get everything unpacked in your new house. Take time to savor various summer time events and take a look at your new town and before you realize it, autumn will likely to be settling in.
If you're prepared to move, A-1 Freeman Moving Group in Wichita Falls would love to help. Contact us today!
Request a free quote