Tips to Reduce Moving Stress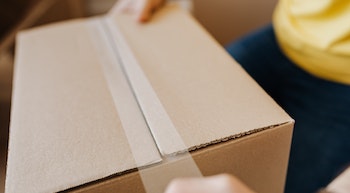 By Julie DeLong, A-1 Freeman Moving Group
Moving to Wichita Falls can be a nerve-wracking time. Amongst the long hours of packing, cleaning, and coordinating things, a lot of people struggle to stay calm. When you feel tense or nervous about moving, consider looking after your mental health.
It is really common to have times when you cannot seem to get everything completed. However it is not really fine if the strain is compromising your day-to-day way of life. In this blog, we offer several helpful pointers concerning how to lessen your moving stress level and remain organized enough to carry on with your life.
1. Permit Yourself Plenty of Time
While there won't be any guarantees that moving will be totally effortless, preparing may help minimize the difficulties you'll probably experience. Moving involves various activities that require ample time to finish successfully.
You need to research and hire professional movers in Wichita Falls, pack belongings, clean your old home, plus more. Your relocating time will likewise depend upon the size of your home and the amount of items you are moving. For example, you will need a lot more days to move from a four-bedroom house than from a one-bedroom apartment.
2. Stay Organized
Staying organized will enable you to recollect the essential items you may require as you are moving. Sort and label each item for easier identification as you pack as well as unpack. Crucial files, like your contract with the moving company in Wichita Falls, should be placed in an easy-to-access area. Make to-do lists and cross-check them each step of the way. Ask your professional movers in Wichita Falls if they've got a moving checklist that may be beneficial to help keep your move on the proper track.
3. Care for Yourself
Stress and anxiety will likely increase throughout your moving moments. Although some individuals may not establish enough time to slumber, others have a tendency to forego eating appropriately or taking breaks during the process.
The pressure of moving shouldn't drive you out of your comfort zone totally. Put in priority getting ample sleep, eating a well-balanced diet, resting, and taking breaks often. It will lessen instances of burnout thus making you more efficient.
4. Work with a Trustworthy Moving Company
A helping hand may be all that you need during times of stress. Even though you might consider seeking your friends and relatives' help, a professional moving company in Wichita Falls could be better, because they have professionals who are knowledgeable in relocation matters.
Professional movers have the vital tools, equipment, as well as expertise to assist you to move speedily and avoid packing mistakes.
5. Be Accommodating
Not everything will go according to your plan. Consequently, you need to think of a realistic approach and have alternatives when moving. Being rigid is only going to add more pressure to what you're presently experiencing. Better follow the flow of events and stay open to change what does not go your way.
6. Take pleasure in the Journey
It is perfectly normal to be sad as you depart the area you've cherished for years. In spite of not knowing what to expect in your new house, stay happy and positive about your new adventures. Try to give some thought to your purpose in moving and what you will gain from it.
Help Make Your Moving Less Stressful with Our Reliable Solutions
Are you currently anxious about your relocation? A-1 Freeman Moving Group in Wichita Falls is here to relieve you of the affiliated anxiety. From packing up all your stuff to handling the heavy lifting, we're here to supply help every step of the way. Give us a call today for a safe and cost-effective move.
Request a free quote