Your Mover Wears A Lot of Hats--These Are the Big Ones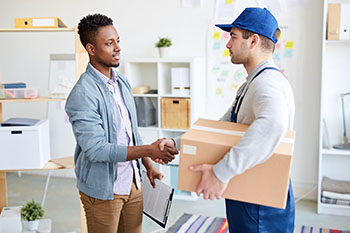 By Julie DeLong, A-1 Freeman Moving Group
Everyone who's ever moved realizes what an emotional time it is--saying goodbye to your home, your close friends, job, local community--is justifiably overwhelming. But what many of us don't realize, at least not instantly, is the function that your
moving company in Wichita Falls
has in assisting you through the moving transition.
Professional movers tend to be the great multi-taskers of the world. Below are just a couple of the hats they will wear, and off the books support they supply.
Psychologist
The moving team manager might not have a master's degree in psychology (never dismiss it), but he has devoted lots of time around persons in transition, and he's been told all of it. Consequently, it's so vital that you choose a moving company in Wichita Falls which you feel comfortable with. When you fall apart going from your (now teenager's) first nursery for the very last time, that's the shoulder you sob--or at the least sniff a lot--on. If you are attempting to decide if you should keep hold of a genuinely repulsive easy chair which you had when you were first on your own and you couldn't pay for anything more attractive, that is the individual you turn to for recommendations. When you are questioning if it's fine to pitch out the things your mother-in-law gives you for your birthday and you aren't keen on, he's your Dear Abby. Choose wisely--a fantastic moving crew is worth its weight in gold…and therapy.
Math Wizzard
One of the grand mysteries of life is how a sofa that slid in your living room area just like the renowned greased pig has grown to a size that will make you think you are basically going to have to let it stay for the new house owners. Enter your moving company. They recognize how to organize the workers in the right angles so that your large comfy sofa turns the corner as if it truly is on wheels. They're also good with figuring out how many boxes you'll have (take your calculation and double it) as well as determining the size moving van it will require to transport it all.
Among the initial questions you're going to get is, "The number of bedrooms?". This provides them a rough idea of the furniture you have-- a four-bedroom home is more likely to include several living areas compared to a two-bedroom apartment. For those who have any large items, email a picture with measurements. The more info you'll be able to offer them up front, the more exact the estimates will be.
The Chippendale's Apprentice
Thomas Chippendale--get your head out of the gutter. Chippendale was the master furniture designer in the 1700s, and his renowned style continues to be the last word in innovative interiors. Anyhow, most of your pieces of furniture was put together from several pieces, and the simplest way to move it is to take it apart. If your furnishings are more Ikea as compared to elegant, you'll still require a professional to take that stuff apart--it is more complex as compared to typical pieces that have recognizable bolts and screws.
Have some baggies on hand for the screws, bolts, and whatnot that you need to put items back together again.
Engineer
After each of the tables and bed frames have been disassembled, the dresser drawers are emptied, as well as the pans and pots are packed, it has all got to end up in the truck. Right now is the moment your moving company in Wichita Falls truly stands apart--they are space arranging prodigies. Skilled workers operate like a well-oiled machine. They are fully aware what things to pack in the truck to begin with, the best way to manage all the things so that the weight is equally dispersed, and all things are in the suitable position as soon as the trip has ended and the truck pulls into your new driveway.
A-1 Freeman Moving Group in Wichita Falls is an expert with all the many hats that movers wear. Should you be looking for a professional moving company that will help you with your next move, contact us today!
Request a free quote